Just finished building this lot. Thanks to Toggy and Andy.
I'd like to say I'll be painting it, but my attempts at tartan look like a blue and green gingham
So they will be getting sent off to be painted.
Pictures arent the best, but yes, that is a unit of highlanders 54 strong.
Black Watch at Salamanca had 1079 all ranks. The Camerons were a bit easier, at 680 all ranks, so I've bumped them to 36 for R2E. Neither regiment was engaged at Salamanca, but they joined the 6th Division afterwards to replace the 2nd and 2/53rd who were amalgamated into a battalion of replacements due to both being under 200 strong after Salamanca.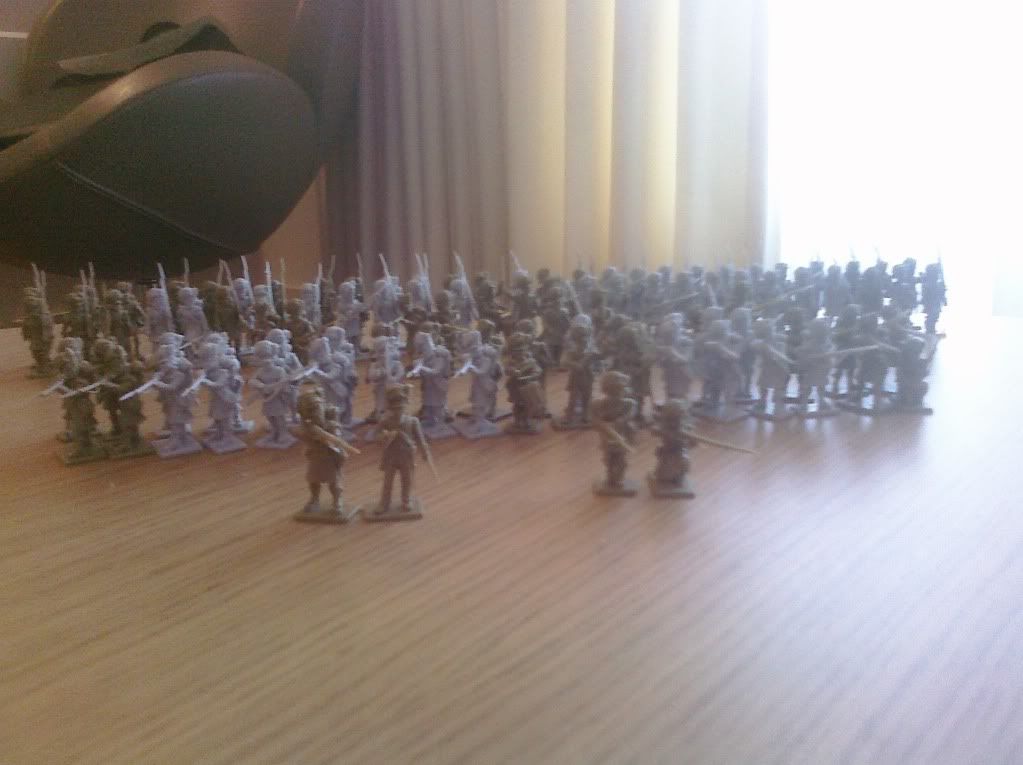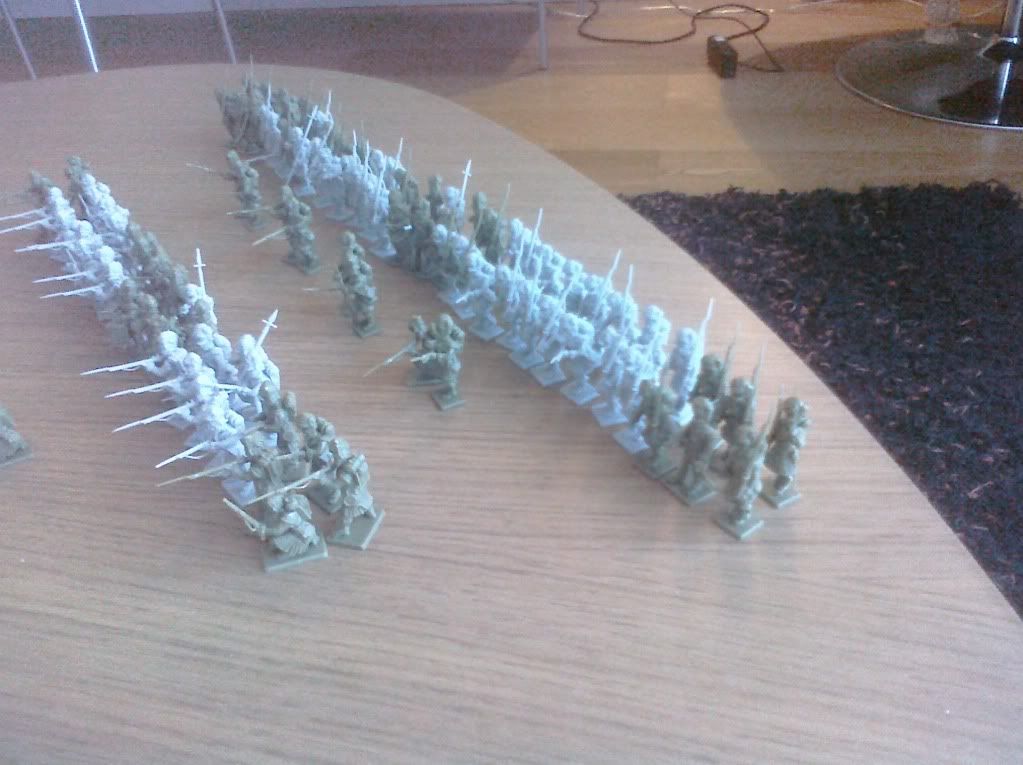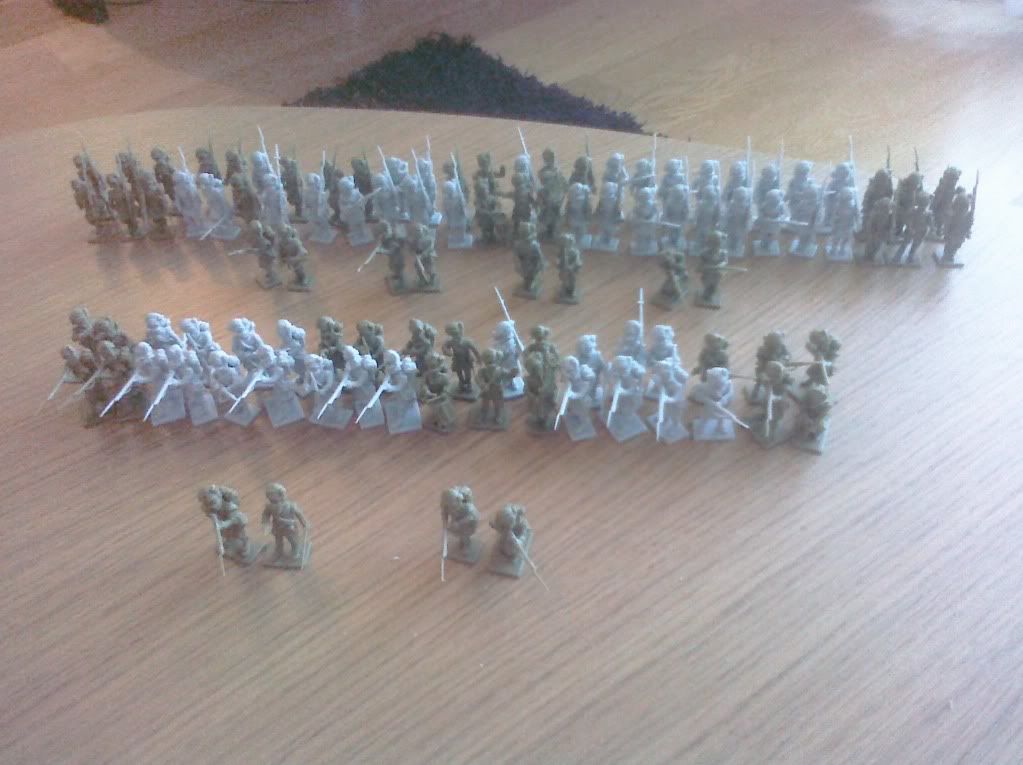 When they return I'll post up the finished article.
Bill.