This is my effort to represent in 28mm Antoine-Louis Decrest de Saint-Germaine as commander of 1re division de cuirassiers de la Grande Armée, a position he had gained in 1811.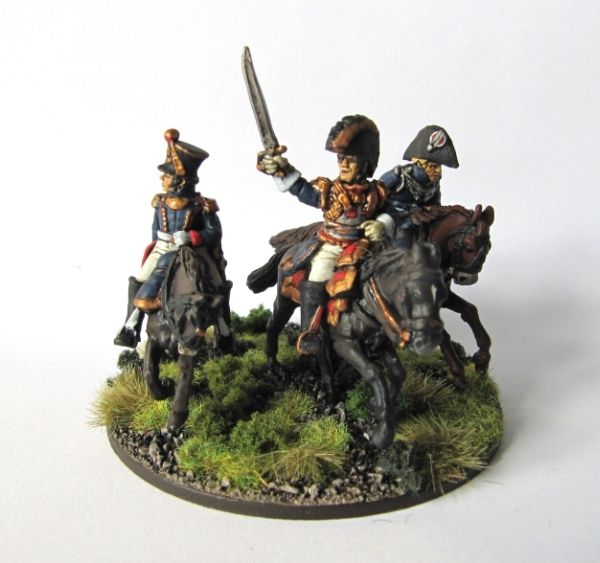 To his flanks are an Imperial Orderly and a senior officer of the Horse Artillery. Saint-Germaine was wounded leading a charge at the battle of Borodino in 1812, but recovered to participate in the battle of Hanau in 1813 as a count of the Empire and commander of 2e corps de cavalerie de la Grande Armée.
Lots more photos on my blog, as well as a more comprehensive biography, as usual:
http://jannersjaunt.blogspot.dk/2015/07 ... rmain.html
Photos of the division to date to follow...