For the most horrendes stealing of basing style.
But before I get sued Some russians, Some musketeer miniature russians.
These are just standins as I had them around from an old project, and warfare will take their place.
Now for the class action suit.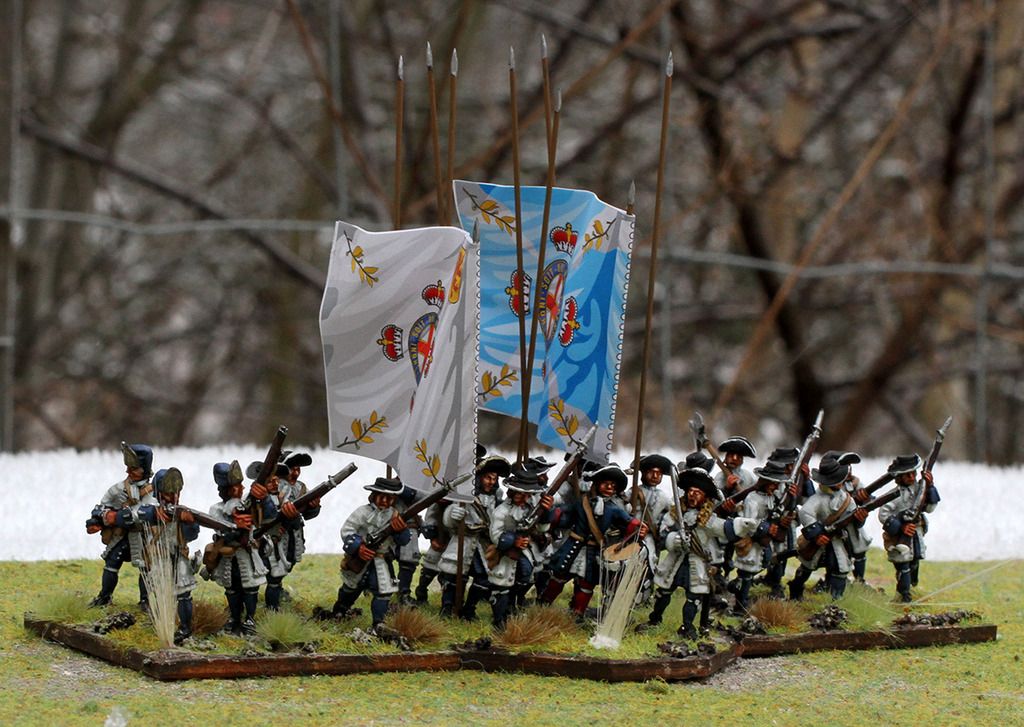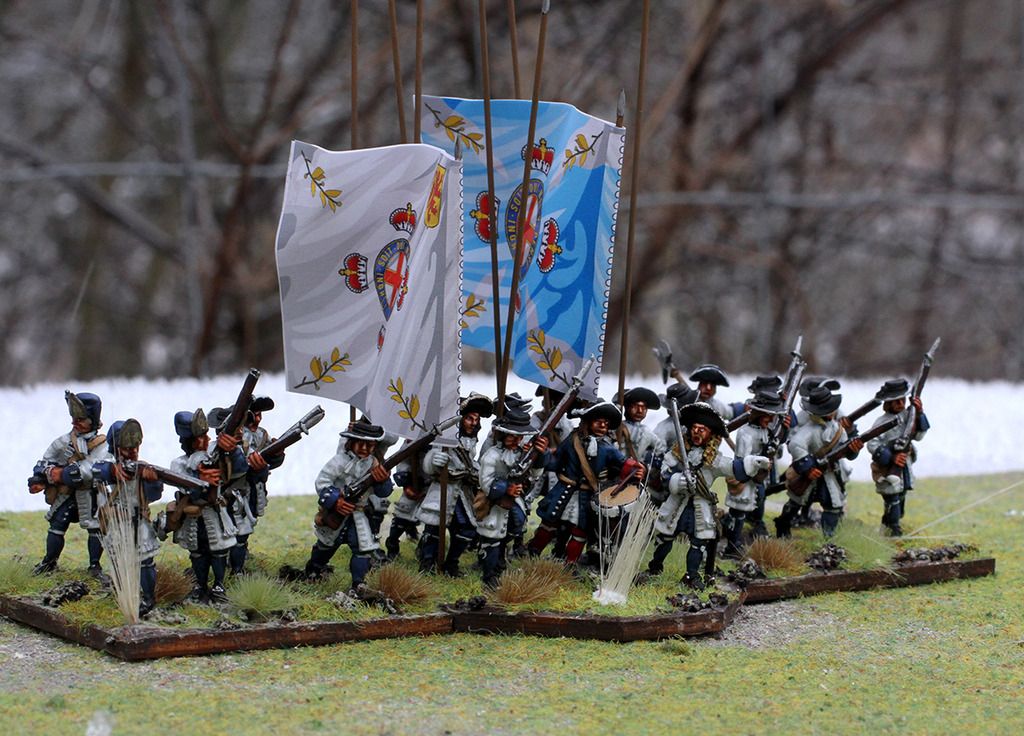 The Friesheim regiment, Alot of trouble these guys caused me, the style of the figures while great are quite diffrent from what I'm used to, so I found them hard to paint, also I had trouble finding a good white triad, and this unit has 3 diffrent versions of white triad on it.
Also the new basing style was hard to do based on not having done it before, the woodfiller got EVERYWHERE, and so lots of shoes and stockings had to be repainted
Next unit I will do 3 and 3 figures so I don't have to get the woodfiller inbetween 6 or more figures.
But even with the beginners trouble, I'm very happy with the end resault,