Some pics of a Parliamentarian yellow coat regiment. In this case Sir Andrew Potley's as at Cropredy Bridge in 1644. Could, however, represent any yellow coated regiment.
More pics on blog at:
http://themetalmountain.blogspot.com
Figs by Renegade and Bicorne. Flag hand painted.
Based for 'Victory Without Quarter' Rules.
(This unit is for sale - see blog.)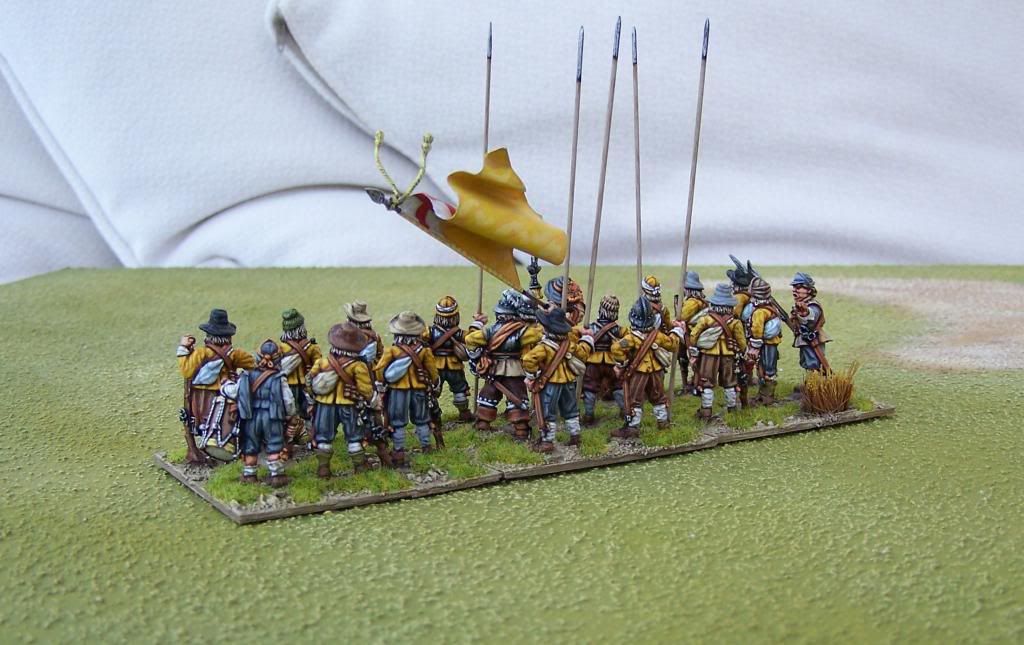 Thanks for looking.
Olddorg